About Deljo
Deljo Heating and Cooling has served the Chicago area for over 90 years. They are a Carrier Factory Authorized Dealer and a Mitsubishi Electric Diamond Contractor.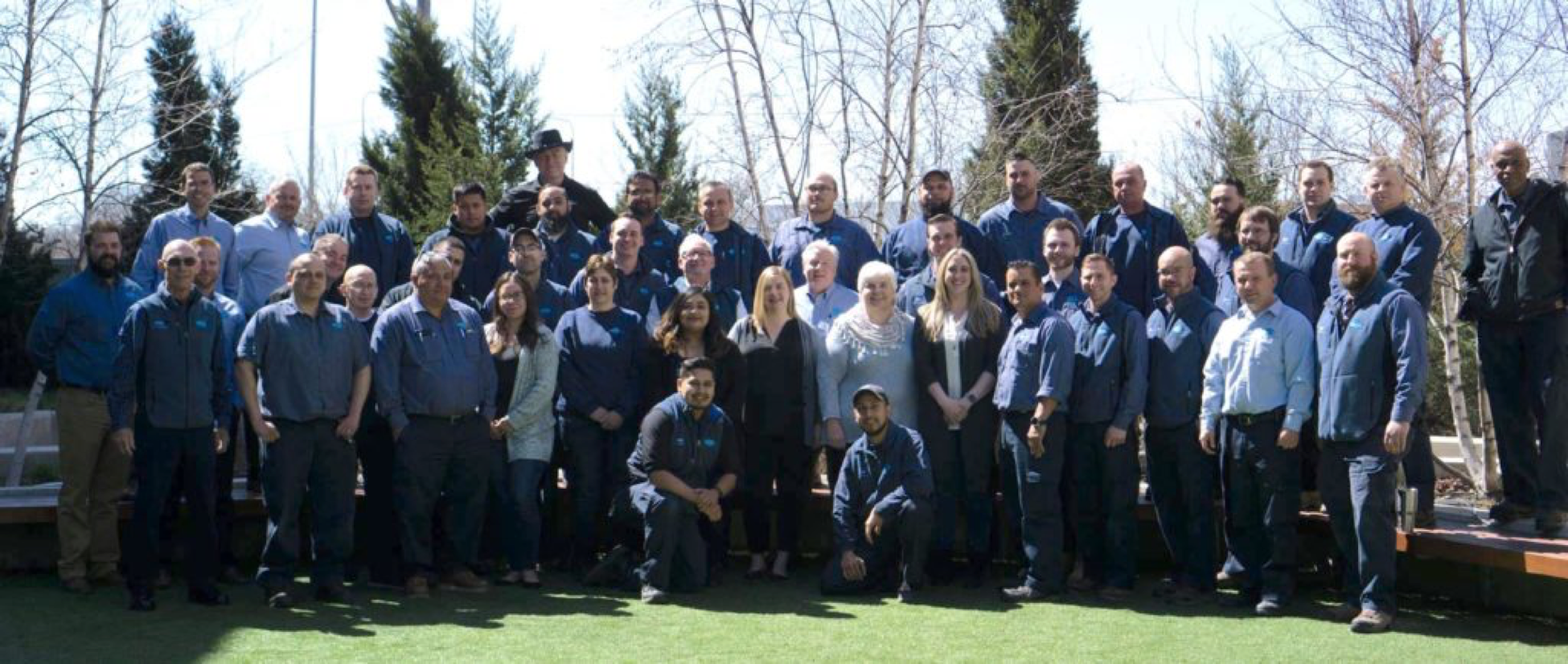 Sales Manager's Role
In his role as Sales Manager of Deljo, Lucas Weiden, oversees the processes and procedures of the sales team. His role is to keep the team on track and in line with key goals including:
Revenue
Closing Percentage
Average Ticket
Accessory Sales
His job, like other HVAC Sales Managers, is complicated by fly-by-night competitors, time pressures that rush presentations, and the remote nature of in-home selling.


What Challenges Do HVAC Contractors Face?
Fly-by-night Competitors. Deljo, like other HVAC contractors, faces "an epidemic of fly-by-night competitors" that offer low cost, cheap solutions. It is hard for customers to understand that these competitors may not even be in business next year. Customers are simply seduced by a low upfront price. The pace of today's sales call – often rushed – makes this problem even worse.
Rushed Presentations. Getting time to present in front of today's busy consumer is another challenge. The consumer's attention span – never great – is now shorter than ever. This makes it even more difficult to explain to potential customers the full value that a reputable company, like Deljo, offers. Yet, that is the very job of today's in-home sales representative – present a compelling value proposition, as fast as possible. Today more than ever, you must quickly wow your customers with a great consumer buying experience.
Labor Shortages. With today's labor shortage finding qualified people is a yet another major problem faced by HVAC contractors across the country. So, any dollar spent to help get more from your existing team is a dollar well spent.
Management Tools. Sales managers need better tools to easily track in-home performance. Managers need to see exactly where each sales rep spends their time – either wisely or wasted – so they can better coach and mentor their team. Especially important are tools that drive kitchen-table closing percentages up – to block out fly-by-night competitors. In short, they need to manage their team from afar to hit their sales targets.
Why Did Deljo Choose Sales Builder Pro?
Deljo wanted a platform to present options to prospective customers in a fast, easy, and user friendly application. They wanted a better way to communicate their full value proposition – to outmaneuver their fly-by-night competitors and win more deals at the kitchen-table. They wanted to communicate faster – to keep pace with the demands of today's consumers. They wanted a platform that would be easy to learn and easy to use for the sales team. They also wanted them tools to better manage their team from afar and help their team be more productive.
Did Sales Builder Pro
Help?
Absolutely, their bottom-line numbers tell a remarkable story:
16% Increase in Revenue
20% Increase in Average Ticket Price
50% Reduction in Proposal Preparation Time
And, Deljo also sings the praises of the Sales Builder Pro Customer Support team as "top-notch."