The Kitchen Table
In our industry, "The Kitchen Table" is shorthand for that moment when all the prep work on an HVAC proposal is done, and it's just your sales pro and the potential customer reviewing the proposal details. It's a moment more than a place, and it's the critical time when the customer decides whether to move forward with your HVAC project.
Don't let anything get in the way of that "yes!"
Sales Builder Pro has for years made that moment easier, letting HVAC sales pros quickly put together professional HVAC sales proposals in minutes. With the plan in place and laid out in an easy-to-understand format, there's just one hurdle left – how to pay for the project.
The final total can send customers into retreat, with a 5-figure total making them question everything that's come before. Suddenly, favored recommendations and plans get questioned or pared back to less expensive, less efficient options. Options that seemed like "must-haves" a few moments ago are on the chopping block. And the final signature gets delayed while banks are called, loans arranged, or even worse, second opinions (and bids) are secured.
Now Sales Builder Pro is ready to help you clear that hurdle and cross the finish line.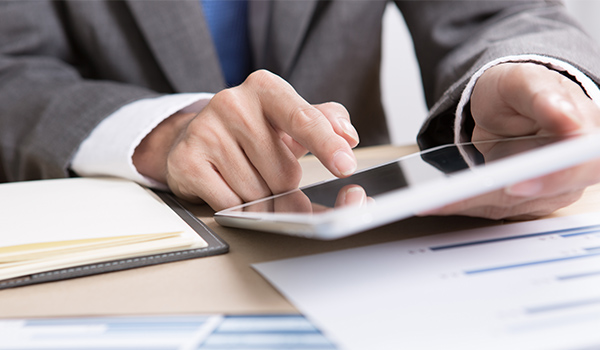 Our new partnership with Hearth, the industry leader in contractor finance and payment solutions, will expand the Sales Builder Pro app to offer multiple finance options in just minutes, with approval and sign-up complete before you're up from the kitchen table.
This new feature will help close deals, increase total ticket amounts and add exclusive functionality that will improve your sales and close rates and allow you to…
CLOSE MORE.
SELL MORE IN LESS TIME.
IMPROVE YOUR PROFIT MARGINS.
Designed for ease of use and quick results, Hearth becomes a powerful new tool for your sales program. Feature-filled and fully integrated into your familiar Sales Builder Pro app, Hearth will finally make it not only easy for your customers to buy but simple for your salespeople to sell finance. We all know that while selling financing is profitable, salespeople are often reluctant to bring it up because they just don't feel comfortable selling it. Now the Hearth app can make the "pitch," and the sales rep can focus on the areas they know better.
How does it improve your margins? In two ways:
Right now, many HVAC contractors and comfort consultants are saddled with expensive bank loan applications fees of 15-20%. Those costs to you as the contractor simply vanish with Hearth, so your margins get an instant boost.

Second, it's proven that by selling financing, your average ticket prices go up. You've instantly converted that $12,500 cost to just $248 a month. Adding IAQ upgrades and other added features costs the homeowner just a few dollars a month, making it more likely they'll add on a variety of premium features.

The embedded Hearth app provides a variety of advantages to you as a contractor.

The tool makes it easier to sell financing by putting an embedded brochure and explainer video at your sales teams' fingertips, giving the customer all the info they need and keeping your salespeople from having to be finance experts.

Logos, finance notes, and more are all set up for automation and autofill, making processing even more straightforward.

Hearth's seamless integration into the Sales Builder Pro app creates confidence and trust with the customer.

Hearth will provide customers with multiple deals and instant approvals and payment amounts at no extra charge to you, with terms of up to 12 years,

all in less than 2 minutes!

Customers can even sign the loan application right then and there, removing one more barrier to closing.

You'll also get access to our timeline tracking analytics, a Sales Builder Pro exclusive. Managers can instantly see app usage and track how often sales personnel are accessing the tool, the video, and the brochure, helping you coach and train and find out just how often they're selling financing options.
You can install Hearth yourself, or, we can even make it easier, by doing it for you in as little as 5 minutes.
As you can see, this is a tool that can transform the way you do business, eliminating one of your most significant barriers in the closing process. Get multiple bids and offers while your salesperson is still in the house, at the kitchen table. Clear the finance hurdle and use the monthly payment as a reason to ADD functionality and efficiency, as you show how the energy savings offset any payment bump. And track the usage of the app to coach your salespeople better and increase the overall success of your business.
If you already use Sales Builder Pro, IMS has a special offer. Now through November 30th, you can save $200 off the $1299 cost to add Hearth to your system.*
If you're already using Sales Builder Pro, adding Hearth is simple. Reach out to our service department today, and we can have you up and running tomorrow.
Not a Sales Builder Pro user? Contact us today for a free HVAC proposal software demo and other special offers that will have you and your business closing more deals at the kitchen table tomorrow and succeeding far into the future.
*Discount deducted from Hearth sign-up fee. New customers only.