Learn how Sales Builder Pro, our specialized HVAC sales software designed to increase revenue, helped Michael & Son grow their revenues from $20 million to over $60 million in just four years. And find out how this software makes it easy to manage your HVAC sales process and get the results you're looking for.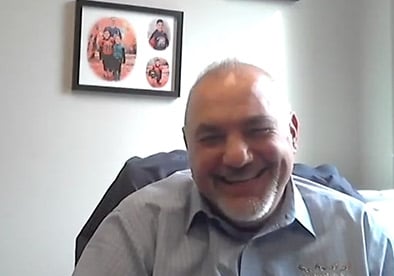 Elias Moussa, Vice President of Operations
"Our business started as an electrical service company. When I came on board 21 years ago, we were working out of a garage.
Currently, we operate in four different states, Maryland, Virginia, the District of Columbia, and the Carolinas. We have 800 total employees, 600 service trucks on the road, and a total revenue of more than $100 million dollars.

Today our goal is just to win in the marketplace ... using the latest and greatest technology, because we know that's what makes it happen for us."

600 trucks on the road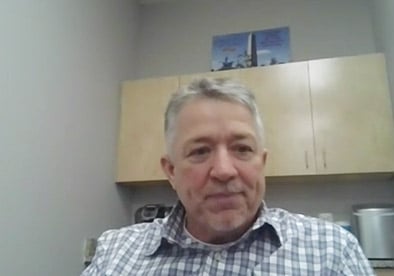 Eddie Smith, Vice President of HVAC Service
"We were at the $20 million mark when we visited Four Seasons HVAC in Chicago, a company similar in size to ours, to seek a next-generation sales technology to drive growth. That visit triggered our implementation of Sales Builder Pro. And now we are doing over $60 million in revenue.

We've been able to grow into other regions of markets — manage all that, control all that. One of the great things about Sales Builder Pro is that I can go in at any point in time and look across the regions — the markets — and I can see what the Comfort consultants are doing, what they're quoting, what their wins are.
I can look at in real time to see how many quotes we've done, where our revenue is, and where our sales are. In addition, I can review the proposals and look for coaching opportunities to get back to my managers and the team. So, for me, it's made my life really easy."

Brandon Viernes, Sales Manager

Sales Builder Pro is designed for the HVAC salesman.

It's a specialized product for a specialized sale.
"Sales Builder Pro is designed for the HVAC salesman. Our HVAC equipment sales are 80% of our $60 million in HVAC revenue — that's $48 million. Sales Builder Pro is a specialized product for a specialized sale. And that's what's so beautiful about Sales Builder Pro.
We use a field service management solution — ServiceTitan — to run our $12 million service business. ServiceTitan is not really designed for the advanced HVAC salesman. It's designed to help a basic technician be successful on a service call. I can't even imagine if we had to integrate HVAC replacement equipment sales into ServiceTitan."
Moussa concludes:
"Honestly, I'm all about the people business. And I can tell you, the Sales Builder Pro team is amazing to work with. To me, that's the partnership. Someone you can trust, someone who's looking out for your business, someone who's going to help you grow the business. And since 2017, the Sales Builder Pro team has done nothing but that — they've been very instrumental in our HVAC sales business. And on the equipment side, again, they have a great product, easy product to use, and very customer friendly.
So, if you're looking for a partner, if you're looking for someone easy to work with, someone who's going to give you results, it's Sales Builder Pro."